Thursday, November 17, 2016
The Museum will be closed today, Thursday, November 17, 2016 from 1-6pm.
We apologize for any inconvenience.
Tuesday, November 15, 2016
Learn about real cowboys, pioneer families, movie television and recording stars, the Spanish conquest, Mexican ranchos, great steam trains, vast ranches and orchards, land barons, wars, architecture, and much more!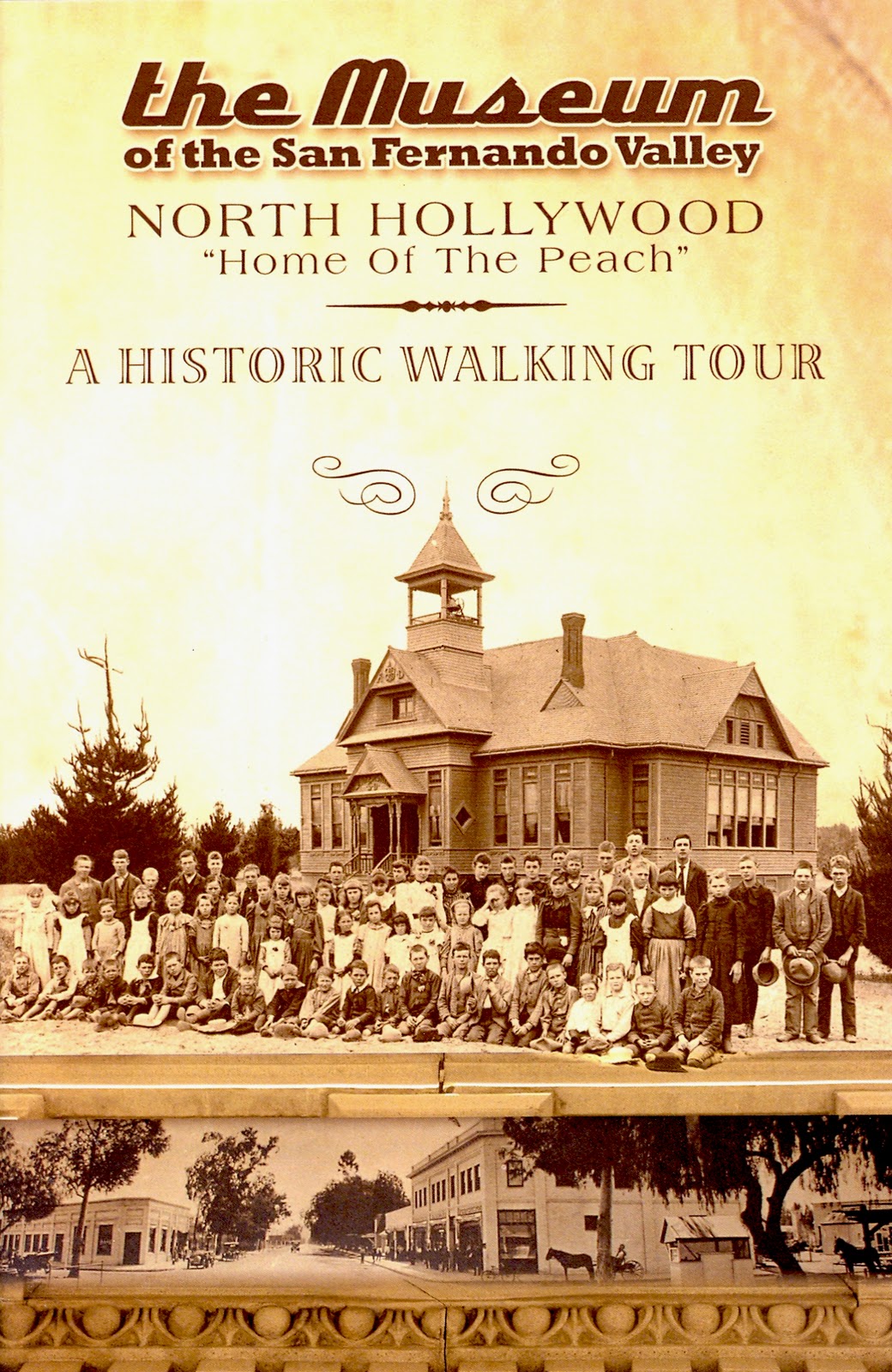 Tour highlights include:
Amelia Earhart Statue
Amelia Earhart Library (1928)
St. Paul's First Lutheran Church
NoHo Fire Station #60
So. Pacific Railroad Depot (1896)
Weddington Family
Air raid siren
El Portal Theatre (1926)
NoHo Arts District

Lankershim Arts Center (1939) (S. Charles Lee, architect)
North Hollywood Masonic Temple Lodge 542
Lankershim Elementary School (Marilyn Monroe attended)

Date: Sunday, November 27, 2016
RSVP: 1-818-347-9665 or email at events@theMuseumSFV.org.
Parking: Street and metered parking in area
Tour meets at Amelia Earhart Statue; NW corner of Tujunga St. & Magnolia Blvd. (at corner of Library)

Thank you to our sponsor Universal City/North Hollywood Chamber of Commerce.