"CREEPY JENNY'S PARANORMAL EVENT"
A special event and fundraiser with haunted vintage dolls, psychics, mediums and experts in the paranormal field.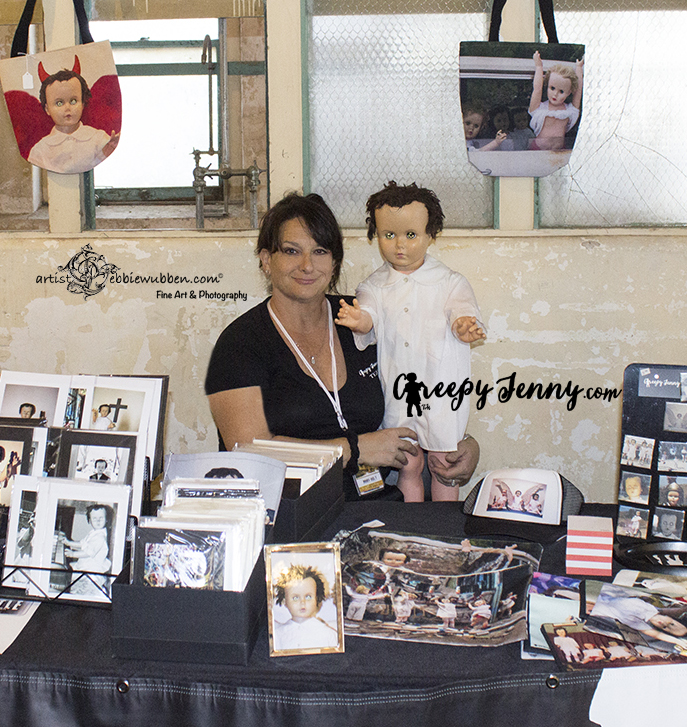 Local San Fernando Valley artist
Debbie Wubben
will be sharing her collection of haunted vintage dolls including her unusual character,
Creepy Jenny
. The doll is over 50 years old and Wubben will recount the story of how she came to life. Learn more about Creepy Jenny's paranormal activity and see the images Wubben has captured through the years. Plus, meet all the wonderful guest speakers joining Creepy Jenny.
Psychic Christina George from

Paranormal Connections

. George will be broadcasting the event live for her radio show. She will discuss how items, such as dolls, can work as a conduit to the spirit world and how a person can leave their imprint on a personal token. She will also be reading your items at the event.
Researcher Brandon Alvis of

American Paranormal Research Association

. Alvis will discuss the historical scientific paranormal investigation and documentation of historical buildings throughout the world.
Medium

Tara V. Mead

. Mead is an excellent spirit photographer, medium and healer.
Joe Mendoza and Mendy Baker from

3AM Paranormal

. Mendoza will be talking about ITC/Spirit boxes and communicating with the other side. Baker will be reading items.
Joshua Leyvas from

Paranormal West

. Leyvas will be speaking about electronic voice phenomenas and Audible Voice Phenomenas.

Stefan Brigati is a TV/Radio Personality and the host of the international radio show My Darkest Hour on

LiveParanormal and History FM in addition he is the Founder of Pacific Coast Paranormal and has been investigating the Paranormal for 24 years. He will be speaking about Infra Sound and how it effects the Paranormal. http://liveparanormal.com/
DATE: SATURDAY, JUNE 3, 2017
LOCATION: THE MUSEUM OF THE SAN FERNANDO VALLEY
18860 Nordhoff St., Suite 204, Northridge, CA 91324-3885
Creepy Jenny Memorabilia
Personal Reading with Christina George
Museum Historic Walking Tour Certificates
Raffle tickets will be available for purchase at the door and you must be present to win!

TAKE A SELFIE!
Selfies with Creepy Jenny and her doll gang will be permitted for a donation to The Museum.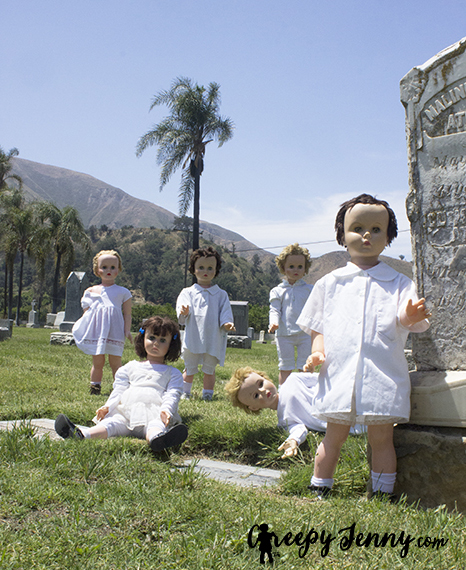 The Museum is a nonprofit 501(c)(3), funded through memberships, donations and grants. The Museum has been acquiring, displaying and preserving artifacts, documents, historic records and art for the enjoyment, education and benefit of its patrons since 2005.
Current exhibits include: Hot Art | Cool Room, Mid Century Modern, The Westmore: First Family of Hollywood Makeup,Hollywood at Home, Los Angeles Public Library's Valley TimesPhotography Collection, Mexican American Community Baseballand Two Centuries of San Fernando Valley Architecture.
The Museum promotes community interactions through its many programs, including The Public Art Initiative, Historic Walking Tours, Horses Across the Valley and by recording oral histories of its residents and those that have worked or otherwise experienced the San Fernando Valley. Donate or become a museum member today at

www.themuseumsfv.org

.
(THIS EVENT WILL BE FILMED. NOTIFY US IF YOU WOULD LIKE TO BE EXCLUDED FROM VIDEOS.)