The Museum of the San Fernando Valley will be hosting a preview of the new special exhibit
"Kent Twitchell's Incredible Mural of Michael Jackson" on Friday, June 19th from 6pm to 10pm.
Attendees will first enter the New Sahara Gallery (

located in Suite 202A, on the same floor and building as the Museum)

to learn about the three-year process in the making of the mural. There will be photographs highlighting Kent Twitchell's career and additional Michael Jackson artifacts on display. The exhibit will also inlude various studies done by Kent Twitchell for the mural and finished pieces of the

60 feet x 100 feet mural.
Donations are required for this special exhibit.
The Museum is asking for a donation of at least $10/person. These funds will be dedicated towards having the entire mural placed on a building that has already been earmarked in Sherman Oaks, right down the street where Michael lived for some time in Encino.
Please assist the Museum in having this monumental mural placed in the valley as soon as possible. Help The Museum of the San Fernando Valley continue to preserve and educate residents and guests on the history, art and culture of the Valley by visiting Eventbrite and making a donation.
https://www.eventbrite.com/e/special-exhibit-kent-twitchells-incredible-mural-of-michael-jackson-tickets-17431115937?aff=eac2
The Musuem is located at 18860 Nordhoff St. #204, Northridge, CA 91324 - cross streets are Wilbur Ave. and Nordhoff St. - SE Corner - Spanish-style building. Free parking. Elevator access.
Please contact The Museum at
818-347-9665
for any other information.
The Museum Welcomes Michael Jackson Fan Club Members From All Over The World!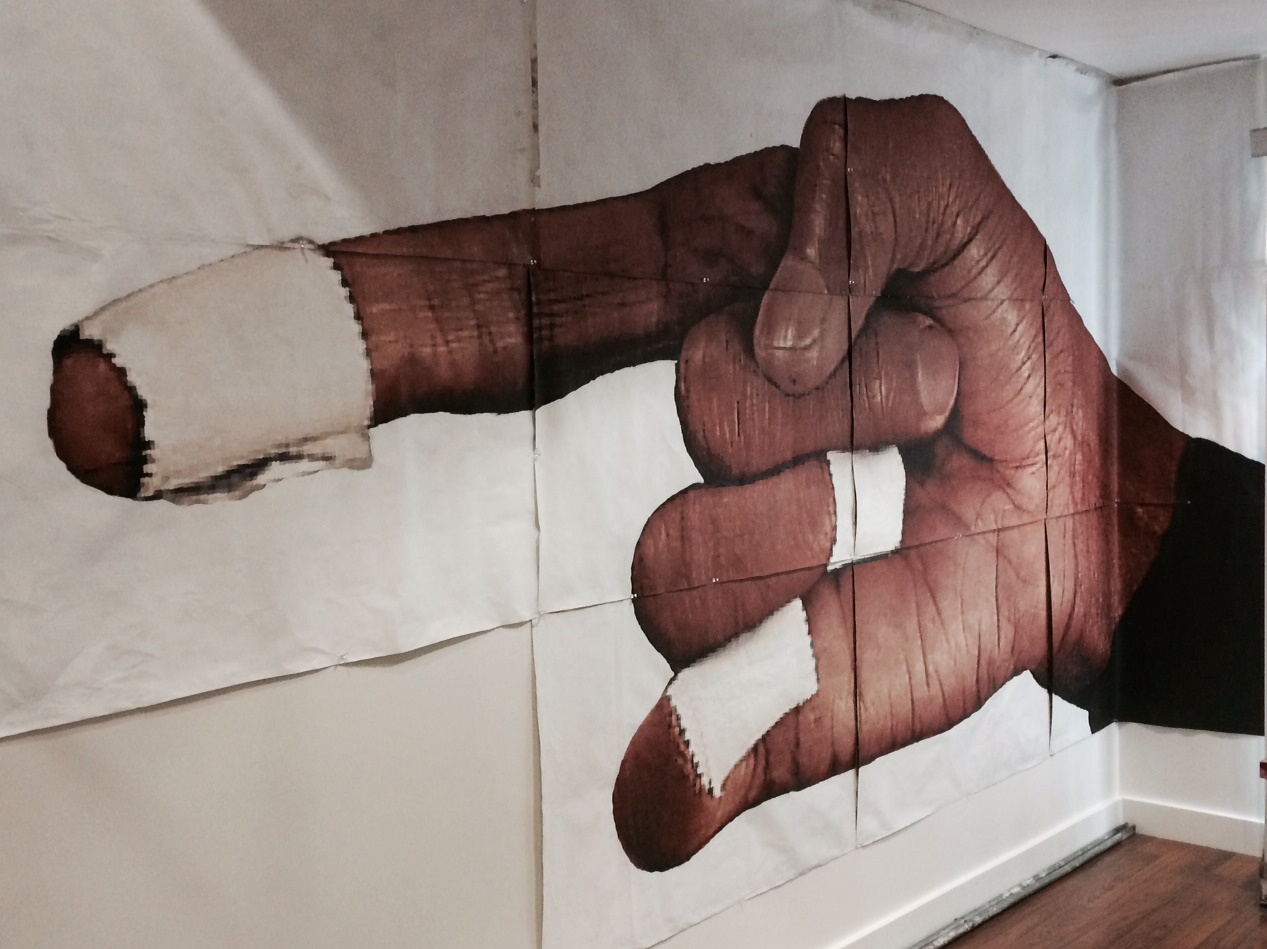 SPECIAL EXHIBIT PREVIEW DATE & TIME
Friday, June 19, 2015 | 6pm - 10pm
Attendees on Friday, June 19th are welcomed to also enjoy the

Fundraiser: Wine, Art & Cheese

with the Public Art Initative. The fundraiser is free to attend and more information can be found here: http://www.eventbrite.com/e/fundraiser-wine-art-cheese-tickets-17265605892
SPECIAL EXHIBIT - DATES & TIMES
Saturday, June 20, 2015 through October 31, 2015
Tuesdays: 1pm - 8pm |
Thursdays: 1pm - 6pm |
Saturdays: 1pm - 6pm
SPECIAL EXHIBITS REQUIRE A $10 DONATION - PLEASE PRINT OR SHOW YOUR EVENTBRITE TICKET AT THE DOOR.
TICKETS ALLOW ATTENDEES ACCESS TO THE MUSEUM, NEW SAHARA GALLERY & SPECIAL EXHIBIT ROOM.