The Museum of the San Fernando Valley invites you to meet the January 2016 featured artist, Akram Namdarian.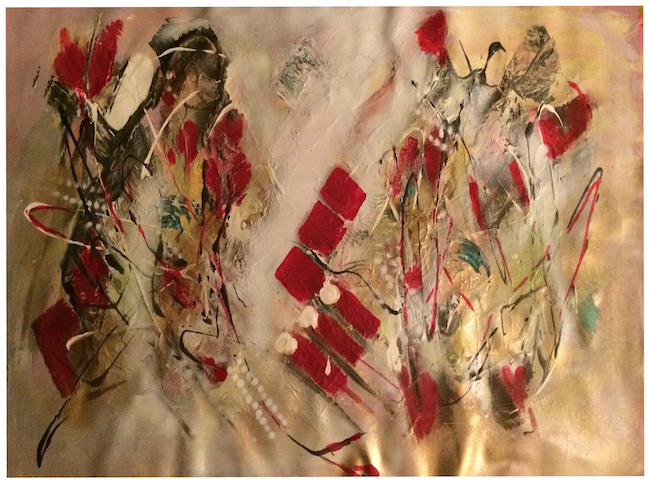 Namdarian is a local San Fernando Valley artist that works with a variety of mediums including oil, acrylic painting, ceramics and even metals (copper). She has used art as a way to heal herself while battling health issues. Her art stems from an ardent desire to depict a universal human spirit as the constant communicator. Motifs of family, friends, and individuals in dialogue with each other and with the viewer, saturate her work. From her experimental coloring techniques to her wide array of media, she focuses on capturing humankind in its purest form, with all its defects and realism, to find a point of communion, an act of communication that transcends all cultures and is ancient in its birth with humanity. Learn more about Namdarin's work on Saturday, January 30, 2015 from 2pm to 3pm.
LOCATION:

The Museum of the San Fernando Valley
18860 Nordhoff St,

Suite 204
FREE EVENT* | FREE PARKING
Enter the raffles for a chance to win orginal prints, books and walking tour passes.
Following the speaker series presentation, join us at The Museum for light refreshments and enjoy shopping at the new gift store where you can purchase art from the presenter, prints, crafts, books and other merchandise.
JANUARY 30, 2016 - AKRAM NAMDARIAN
FEBRUARY 27, 2016 - KRISTY SANDOVAL
APRIL 2, 2016 - MANNY VELAZQUEZ
APRIL 30, 2016 - CHERYL GOETTEMOELLER
MAY 28, 2016 - IRVING STARR
JUNE 25, 2016 - ROGER DOLIN